Winter Tyres at Abbey Motors
Get ready for a cold Winter!
Winter tyres, or cold weather tyres as they are also known, will be the key to keeping Britain moving over the coming months. This is thanks to their specialist compound and tread design which provides drivers with superior grip and control in wet and dry conditions once the temperature dips below 7°C
The cold weather conditions from two years ago look set to return with Forecasters predicting moderate to heavy snowfalls as early as October and November in parts of the UK. This follows Met office data showing that the average temperature levels last year remained at below 7°C for six months making cold weather tyres suitable for use from October – March
With demand for cold weather tyres expected to be high, we recommend pre-ordering your set of winter tyres to avoid any delays in getting your tyres fitted and remaining safe on the roads. By fitting 'cold weather' or winter tyres on your car you can significantly reduce these risks:
Cold weather tyres provide improved handling and traction performance below 7°c
Cold weather tyres can reduce braking distance by up to 20% (11 metres) in icy conditions.
Cold weather tyres can improve grip by up to 50% in icy conditions reducing the risk of skidding 
Free fitting and balancing on all Winter Tyres
Contact us for our most competitive prices for any make of car!
Snow Socks
Be prepared for snow or when the going gets icy!
AutoSock are super-strong textile socks which you slip over the driving wheels to provide the grip you need on ice and snow.
They're reusable, take up minimal storage space, and in many circumstances work better than winter tyres or snow chains when you get stuck.
Be prepared for the winter by carrying a set of AutoSock in your car, happy in the knowledge that:
Fitting them is easy. If you can pull a sock over your foot you can push a fabric cover over a wheel
Fitting them requires no practice
They weigh less than 1kg and take up minimal space. It's sensible to keep them with the spare wheel, always ready for use
They are relatively universal, i.e. one size fits over 60% of cars
They're reusable again and again - providing value for money for years to come
They work!
Contact us for our most competitive prices for any make of car!
Get Ready for Summer - Love Abbey Special Offers!
A cool air conditioning offer
For a check of your air conditioning system - A/C Check-Up: £29.95 (inc VAT)
+ 22 Point Visual Check*
For fresh clean air in the passenger compartment - Abbey Pure Air Package: £39.95 (inc VAT) + 22 Point Visual Check*
For maximum performance from your air conditioning system - A/C Service & Performance Test: £79.95 (inc VAT)+ 22 Point Visual Check*
For any anomalies detected during your A/C Check-up, Abbey also offers you appropriate solutions including the A/C Maintenance and Refill Packages, parts and labour and Abbey checks.

*Checks carried out on the air-conditioning system on the day of the check in no way guarantee against any non-apparent defects.
Please mention Web Special Offers at time of booking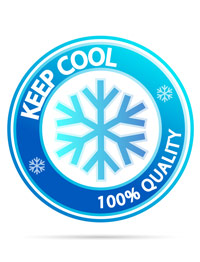 Dealer Quality Servicing with Genuine Parts at Independent Garage Prices!
Don't skip your service when it's due
Have at least the minimum work carried out to ensure that your vehicle remains safe, maintains its warranty and retains its Insurance Cover, as neglect can lead to unforeseen problems.
Book your service online or give us a call on 01737 768214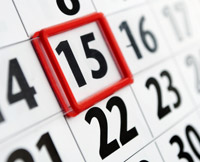 Service & MOT Combinations
We will MOT your Toyota or Citroen for £45 and offer a FREE Retest if you would like us to carry out any necessary repairs.
If we combine the MOT with a Service the MOT will be £39! Services from as little as £179 including Vat!
All services will include outstanding Recall checks and an Electronic Vehicle Safety Report will be provided.
Full services will include Software and electronic checks where appropriate.
Contact us and we will be pleased to provide you with full details. 'Price Match' where possible.
Please mention 'Web Special Offers' at time of booking
Second car in the family – Any Make?
Our 'All Makes Program' which now provides Servicing, MOTs and Repairs to ANY make of car or van at reduced prices.

Annual Interim Service from £179 (inc VAT)

Full Service from as little as £249 (inc VAT)
MOT £39
Brake Fluid Replacement £49
Dealer Quality Servicing at Independent Garage Prices – can you afford to go elsewhere? We will 'Price Match' others where possible – please provide printed quote at time of booking.

Contact us for our most competitive prices for any make of car
Please mention 'Web Special Offers' at time of booking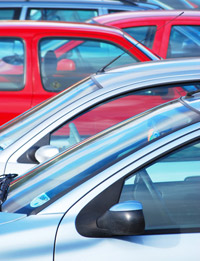 Tyres - 4 for the price of 3 on selected lines
Ensuring that your tyres are in good condition and right for your car means better safety, fuel efficiency and all-round driving performance

At Abbey Motor Group, tyres can be supplied and fitted on all makes and models from just £39. Unlike many tyre companies, we fit, balance and replace valves FREE of charge.

It is a good idea to check the condition of your tyres regularly. Check the tread depth, tyre pressure and complete a thorough visual inspection to ensure that you are legally compliant. If you are in any doubt about the condition of your tyres then please call in to have them inspected by one of our specialists.

Want to know more?

Contact us for our most competitive prices for any make of car
Please mention 'Web Special Offers' at time of booking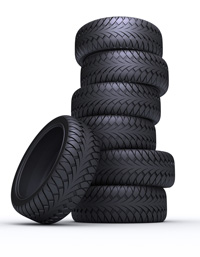 Enhance your car – 20% off all accessories!
20% off all Accessories purchased with FREE fitting on selected lines

Visit our Toyota or Citroen web sites for any specific information and call to take advantage of our special offers. We can supply the parts only or fit them for you.

Want to know more?

Contact us for our most competitive prices for any make of car
Please mention 'Web Special Offers' at time of booking